Why is the month of October important?
The month of October is for the U.S. government what January is to us. It is the beginning of the year. So October gives us a first feeling about the 12 months to come.
---
Who does this concern?
Applicants for U.S. family-based green cards who are not immediate relatives, and who were not born in Mexico or the Philippines.
---
F1?
F1 starts December 22nd, 2010. This is good news. It confirm that September's retrogression was just a way to keep the number of green card issued under control.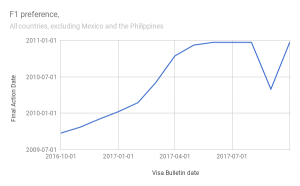 ---
F2A?
F2A starts October 22nd, 2015. In line with expectations and the last two years.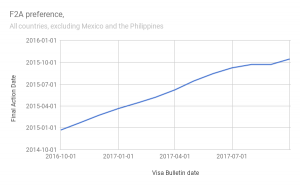 ---
F2B?
F2B starts November 8th, 2010, only moving forward one week. This is a weak start, and might indicate that there is a backlog to go through.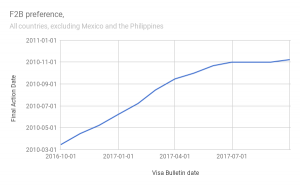 ---
F3?
F3 starts July 22nd, 2005. This is not a particularly strong start for the year.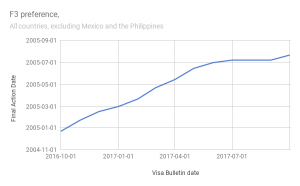 ---
F4?
F4 starts at May 8th, 2004 where it has been for the last 6 months, except for a 'technical' retrogression in September. This is obviously disappointing.