Good news!
File for a green card yourself
Free early access. I-130.
Forms done right, the first time. Get all you need done to file your U.S. family based green card application accurately and efficiently.
Do the form using your mobile phone
Smart checks for any form issue
Everything explained in great detail
Personalized document list
Fully printable pdf forms ready to mail
Where to mail the application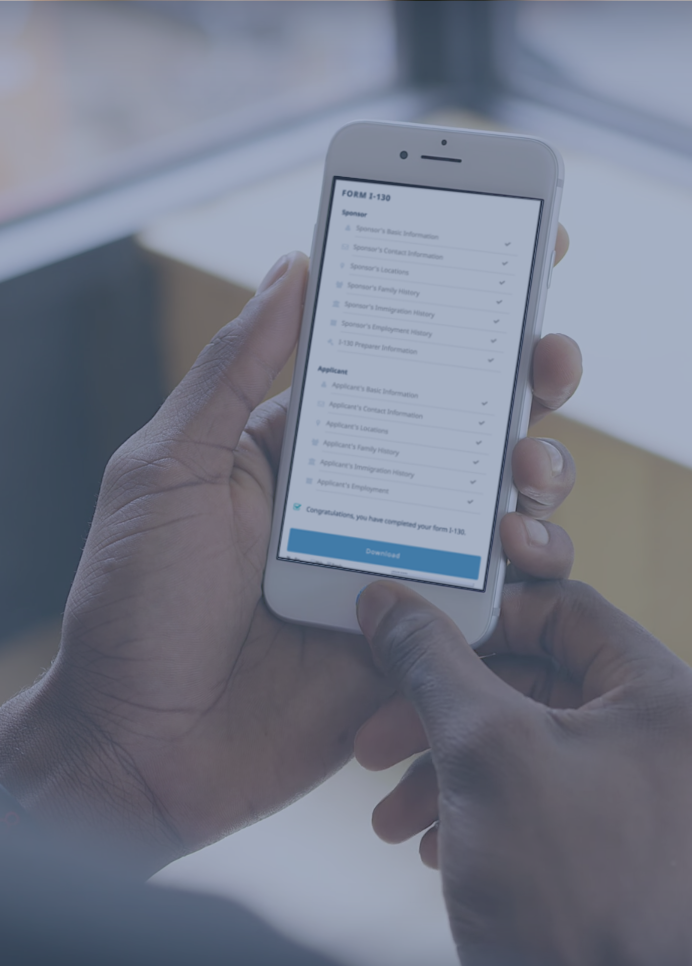 Start now
From your phone to a complete pdf.
We transform how applicants, sponsors, preparers, interpreters interact with U.S. immigration forms. Key U.S. immigration forms can be filled-in completely, accurately, and efficiently.
Full advantage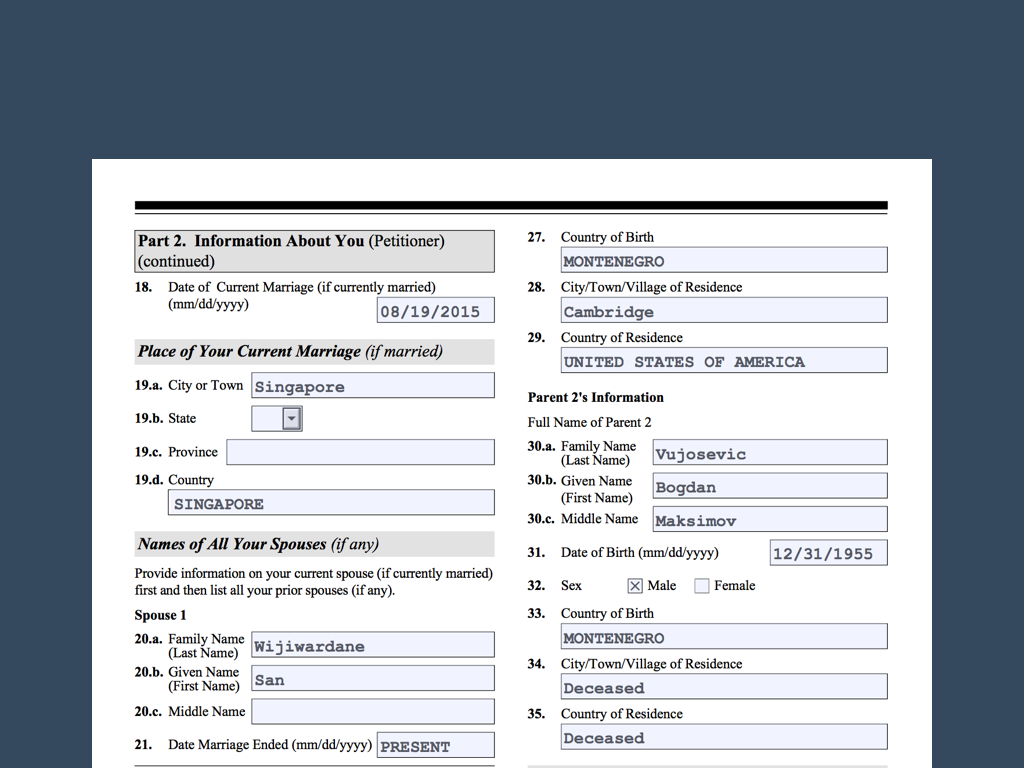 We are the digital partner you need to file with confidence.
Start now!