Complete your I-130 online
Get all the guidance and inline help for every section of the form I-130. File your Green Card application accurately and efficiently. Free yourself from paper and pdf.
Smart form benefits
Free and Secure.
Mobile friendly, easy-to-use forms, clear language
Use your preferred device and browser
Smart checks for any form issue
In page detailed help and information
Personalized evidence list
Fully printable pdf forms ready to mail
Save your form and return later to finish
Your Green Card timeline predictions
What to do after filing I-130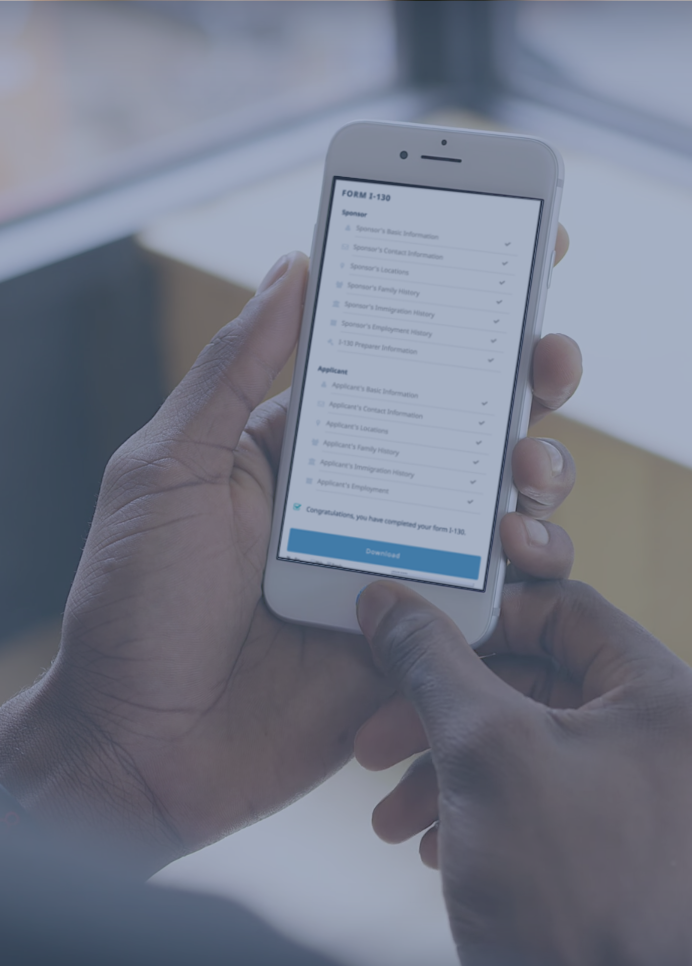 From your phone to a complete pdf.
We transform how applicants, sponsors, preparers, interpreters interact with U.S. immigration forms. Key U.S. immigration forms can be filled-in completely, accurately, and efficiently.
Full advantage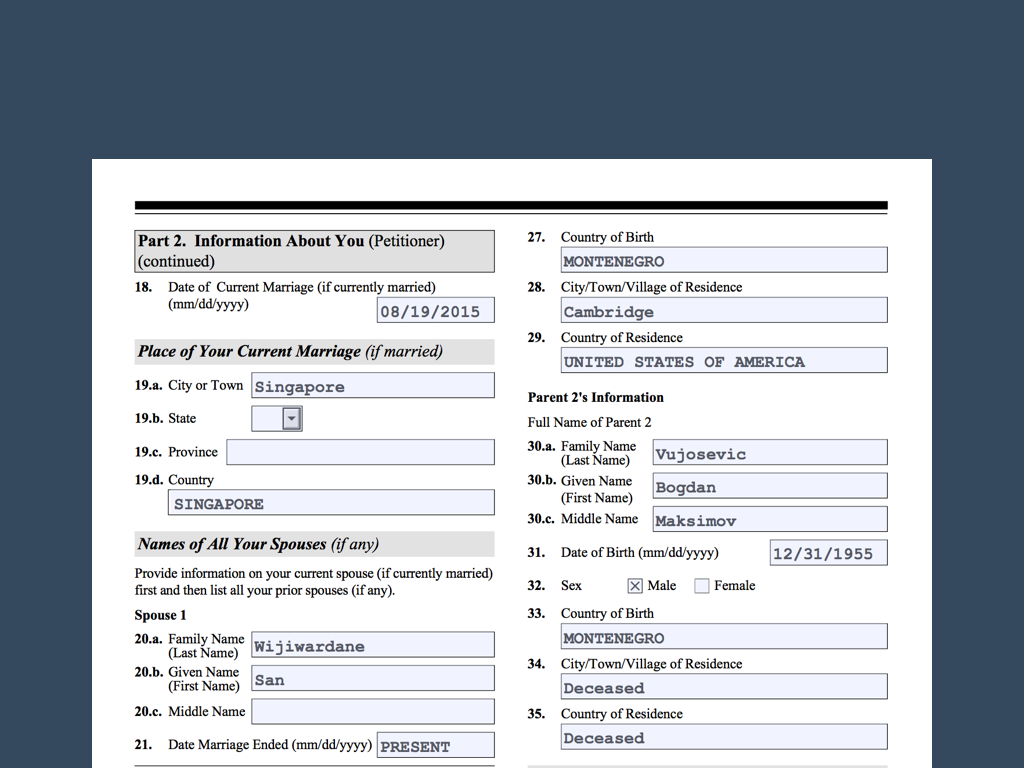 We are the digital partner you need to file with confidence.
Start now!