Your family green card application as it should be. Avoid delays or denials.
We provide the what, when, and how of timeline, forms, evidence, and fees. Our smart forms have question filtering, answer replication, and instant rule checks. So you do not have to worry.
Start your application. Free.
Set your immigration plan
In 2 minutes determine your immigration category and the fastest route to a green card.
Complete government forms
Our online tool is mobile ready, provides clear choices, and checks your answers.
Assemble evidence
We provide an individually personalized list of the supporting documents you need.
Download, print, sign and mail
File and anticipate the 'what?' and the 'when?' of the next step with our timeline predictions.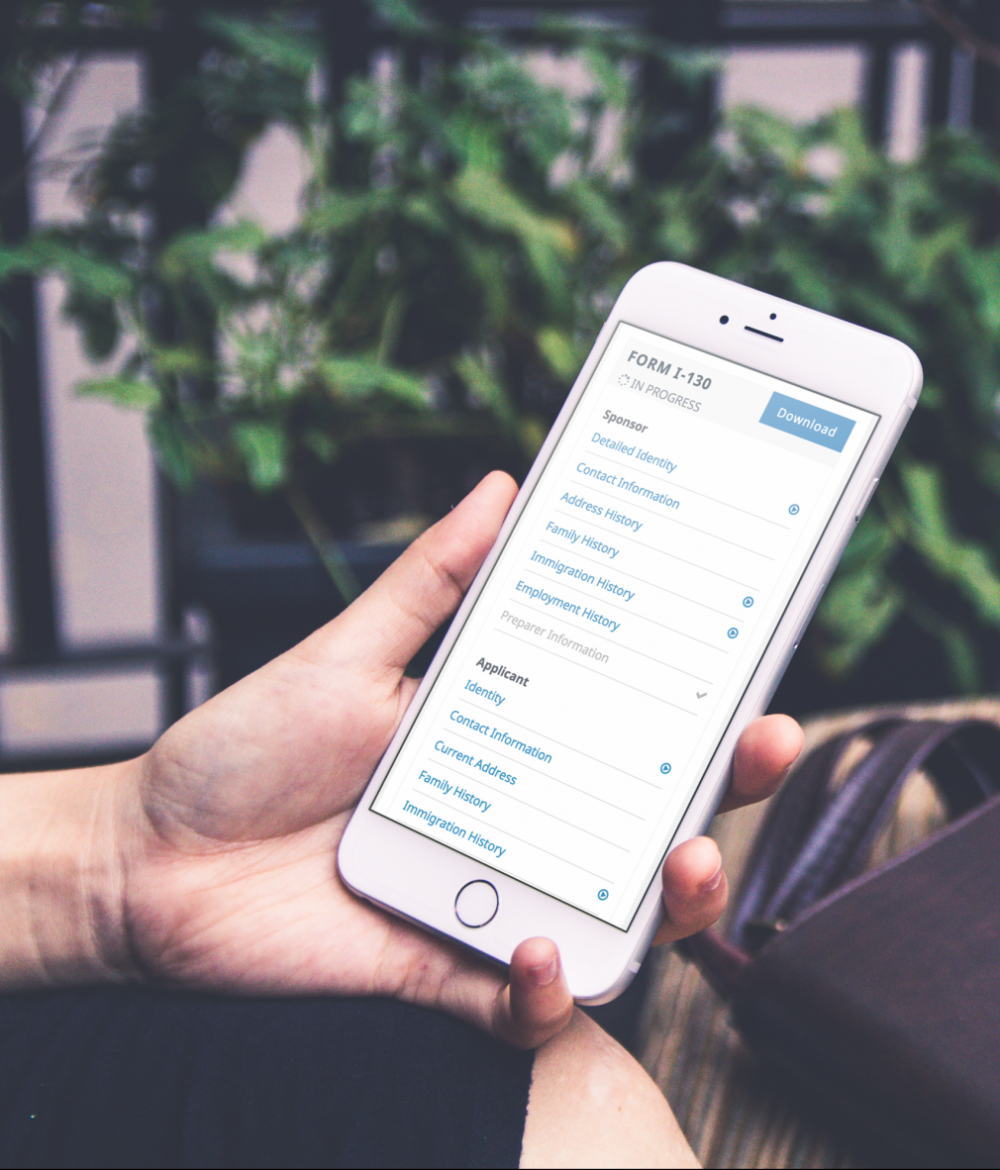 The better way to complete immigration forms
Free early access.
Mobile-ready and optimized interaction for on-the-go
Smart forms so you can answer in any order and leave some for  later
Answer only questions relevant to your situation and goal
Answer once and replicate it across forms ensuring consistency
Be secure knowing your choices are approved by USCIS
Forget the "additional information" section, we do this for you
Know exactly what you are missing and when you are 100% done
Eligibility and Forms
From your phone to a complete pdf.
We transform how applicants, sponsors, preparers, and interpreters interact with U.S. immigration forms.
Full advantage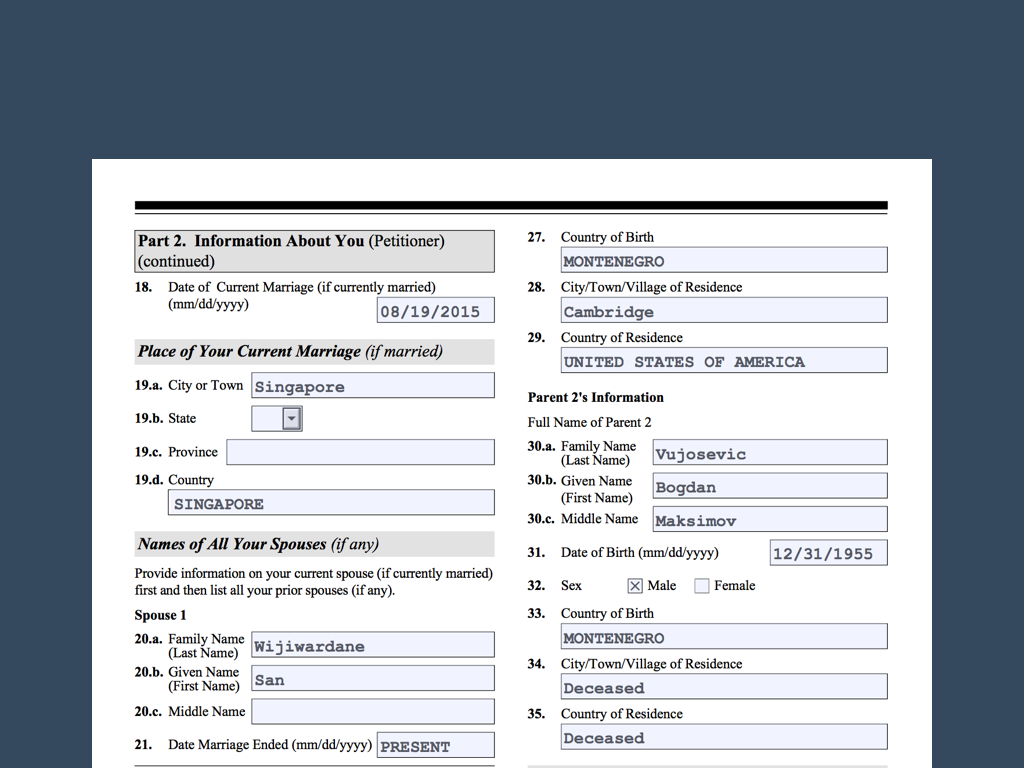 READY TO TRY? Green Card Forms I-130/A, I-485, I-765, I-864/EZ.
A single error or an inconsistency can delay your Green Card. Or worse. A wrong financial income reporting in your Affidavit of Support could get you denied. Our smart forms are consistent and up-to-date with all the rules. Get a fully printable PDF ready to file with USCIS. Free.
Start now. Free early access.