FORM I-130
Form I-130 is the key form that starts the family-based green card process, and sets the tone for the entire journey.
Start your application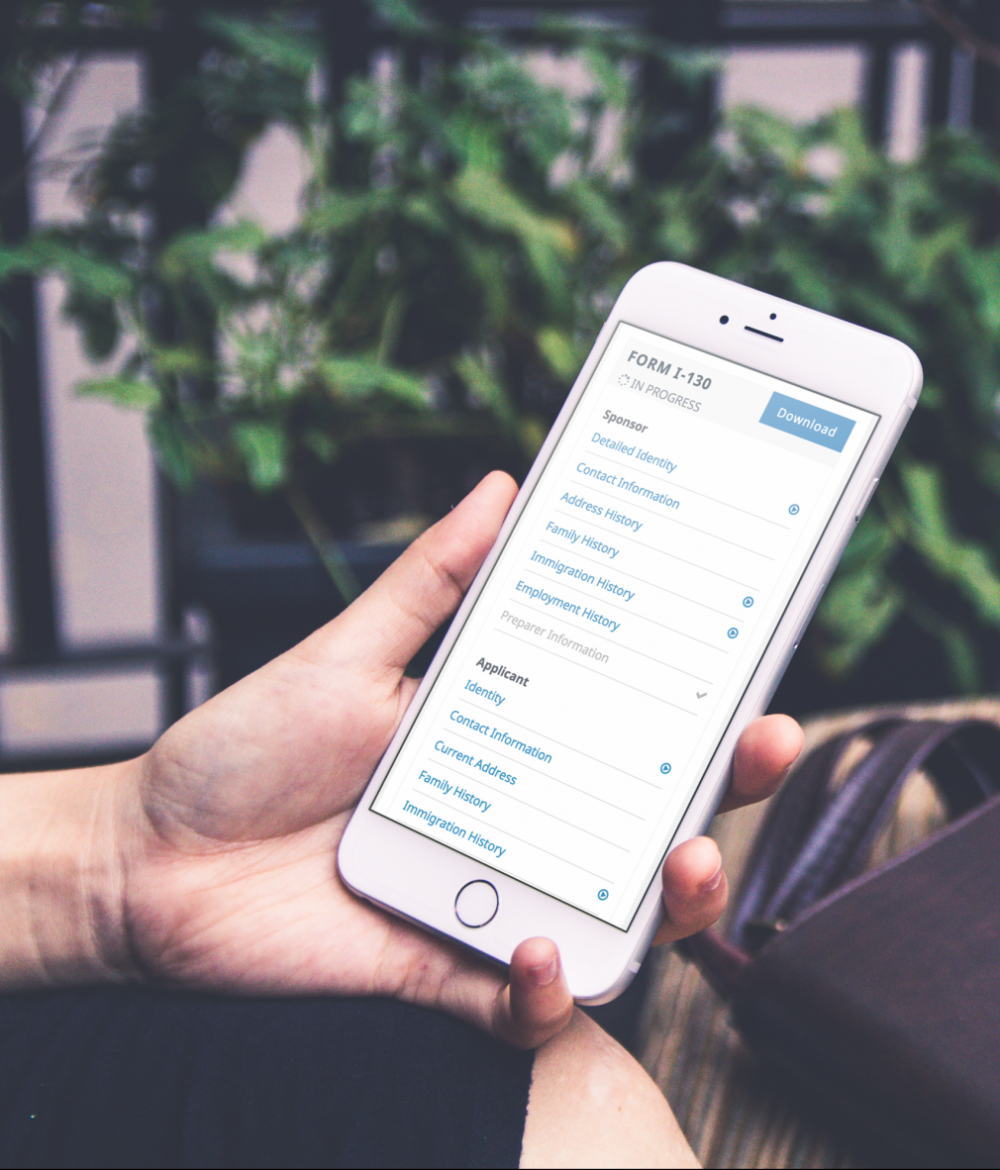 Situation
An applicant's eligibility for a family-based green card has three pillars.
1
Sponsor
Proving that the sponsor is a U.S. citizen or a green card holder.
2
Applicant
Proving that the applicant's circumstances (age and marital status) fit a green card category.
3
Family
Proving that the family relationship was established in a way that meets U.S. immigration agencies criteria.
Issues
Most applicants and sponsors are not familiar with the logic, language, and labels used by U.S. immigration agencies. The I-130 form itself is 12 pages long and contains more than 400 items.
Personalized and clear
Solution
We developed the smartForm technology to overcome few challenges:
We only ask and we fully explain in plain English the questions that apply to the applicant and sponsor situations
We run your answers against complex U.S. government rules and help you detect issues before the immigration agencies do
 We automatically offer explanations, suggestions, and options
File your I-130 with us
Learn more