Family Green Card Forms
Complete your Green Card Forms I-130, I-130A, I-485, I-765, I-864EZ, I-131, I-693 online using a browser. Then, download a 100% complete, valid and consistent USCIS form ready to submit with your application.
Start Your Forms
Are all the required questions answered?
Completed Sections
Any completed section of a form will be marked as such.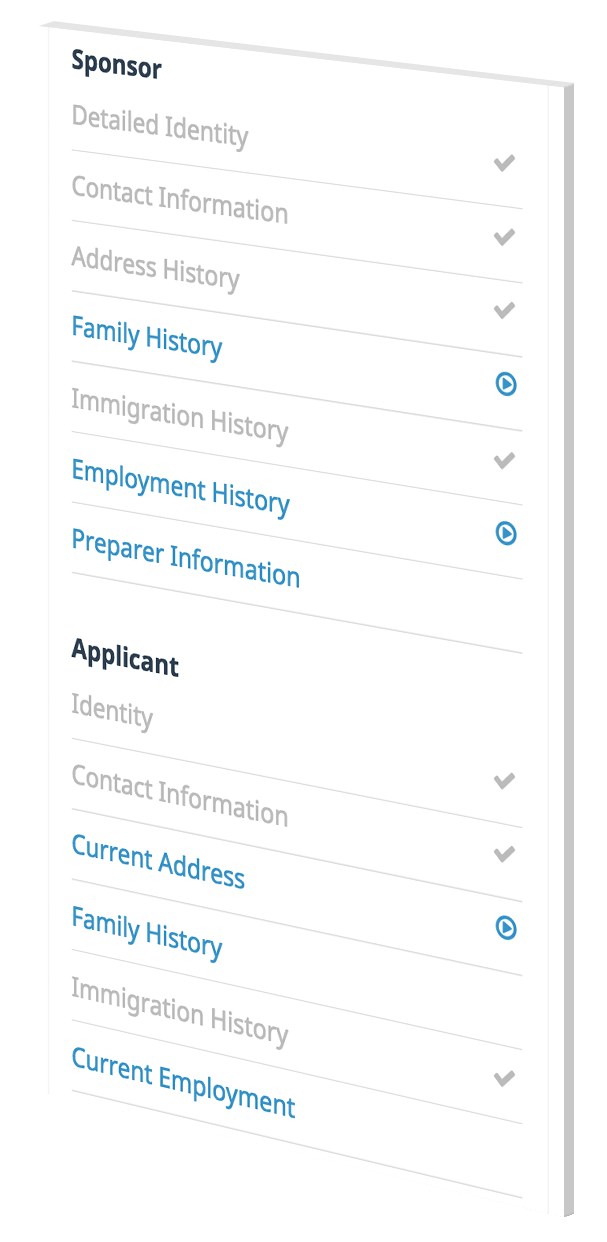 Remaining Questions
We will highlight any missing or unanswered questions.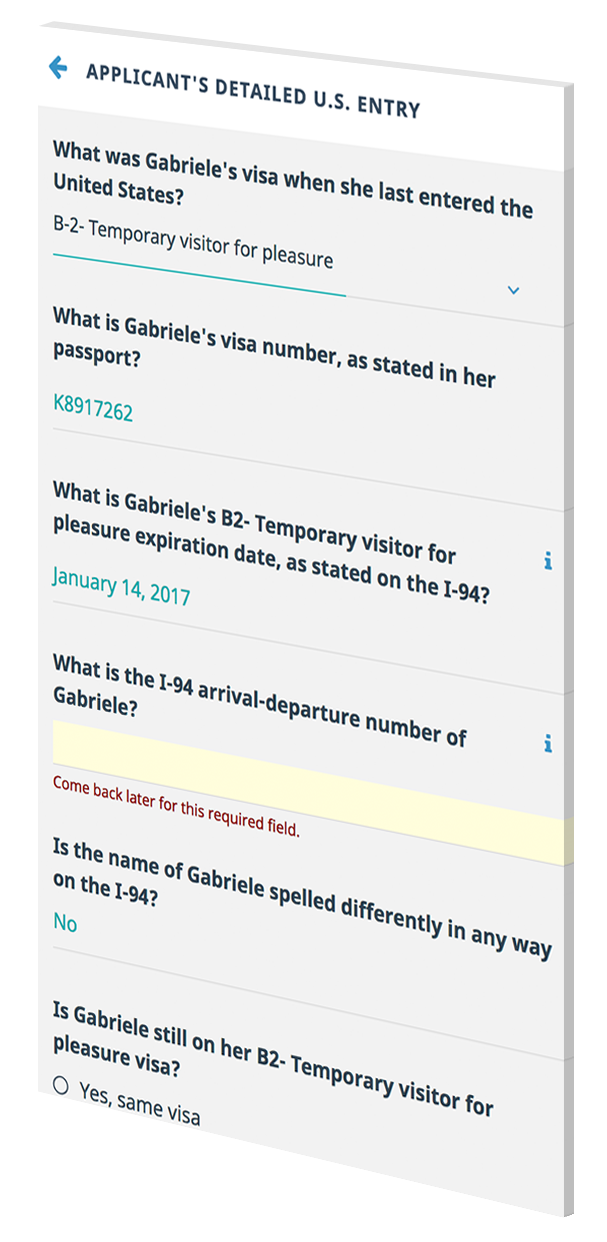 Missing Information
In page alerts will notify of any missing information.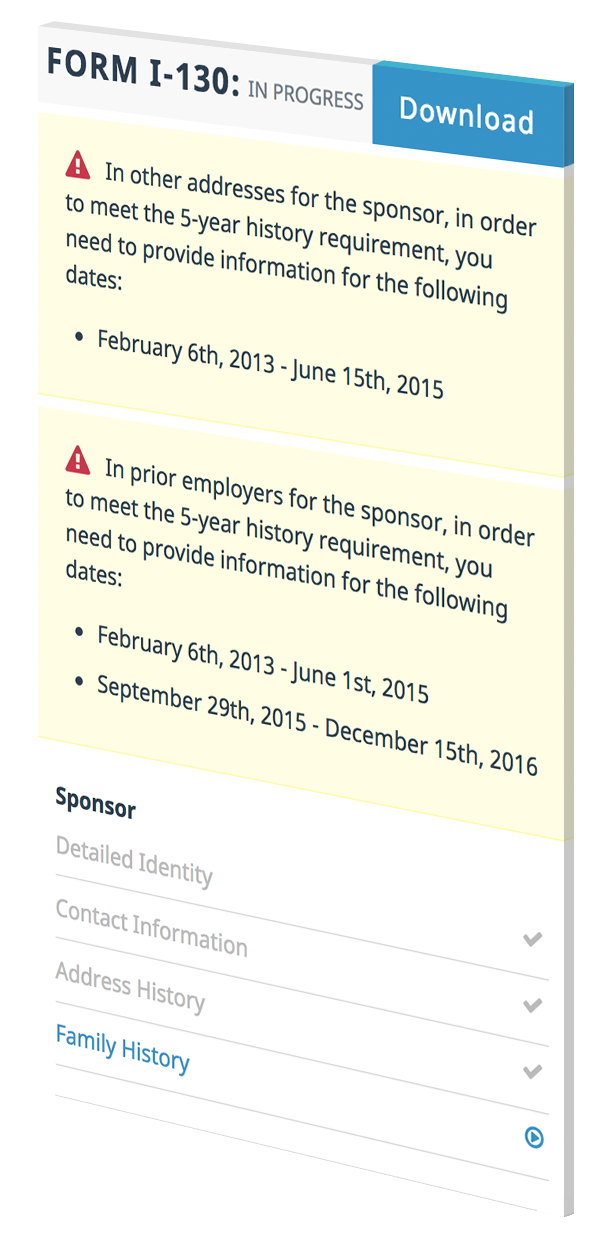 None Answers
'None' will be automatically placed in the correct field in pdf.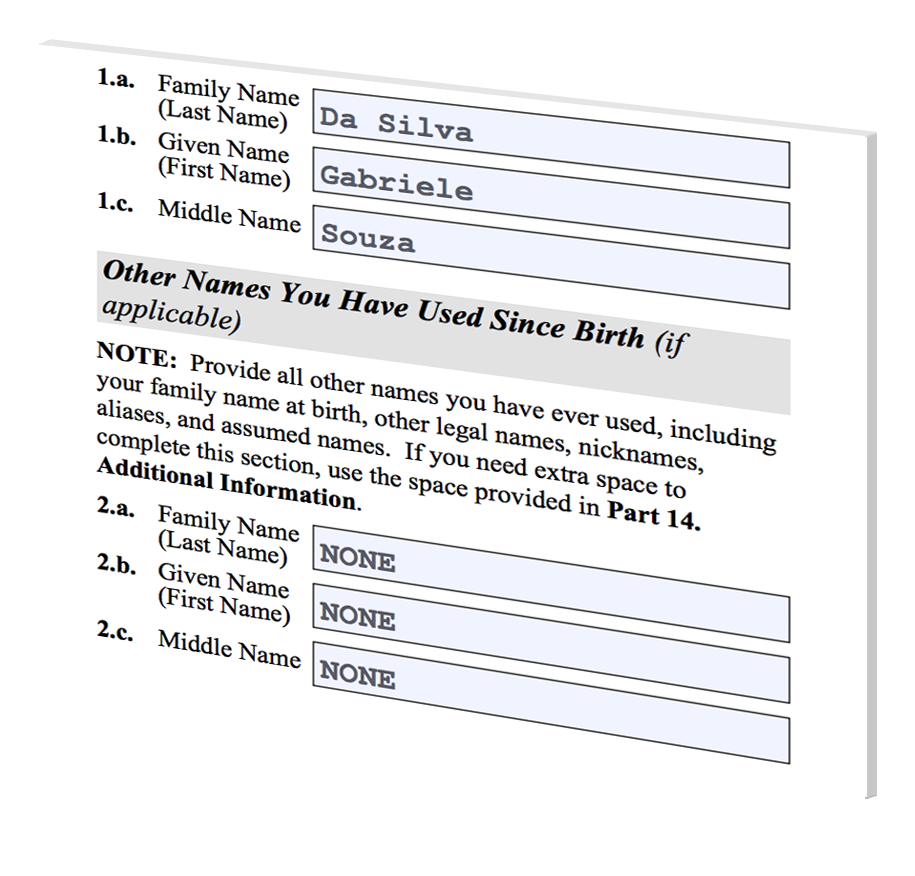 N/A Answers
'N/A' will be automatically placed as an answer to any question which does not apply to you.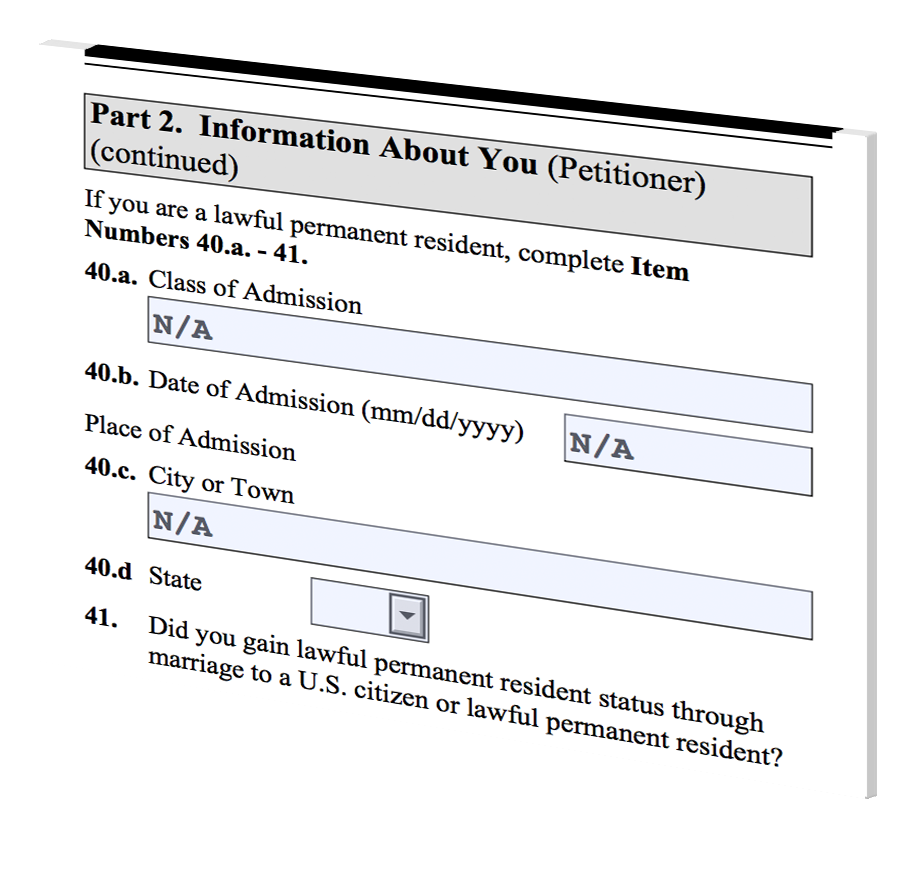 Are all answers using only permitted values?
Permitted Answers
Your answers to certain questions need to match one of the potential values permitted by USCIS:
Countries: We have 265 countries or areas of dependence with the State Department's exact spelling.
Port of Entry: There are 388 port of entries. New York, NY is one of them, but Queens, NY is not.
U.S. Consulates: There are a 150 consulates abroad that currently host family green card interviews.
USCIS Field Offices: There are 90 field offices that currently host adjustment of status interviews.
LPR Status: It is only 3 digits, but there are 385 LPR status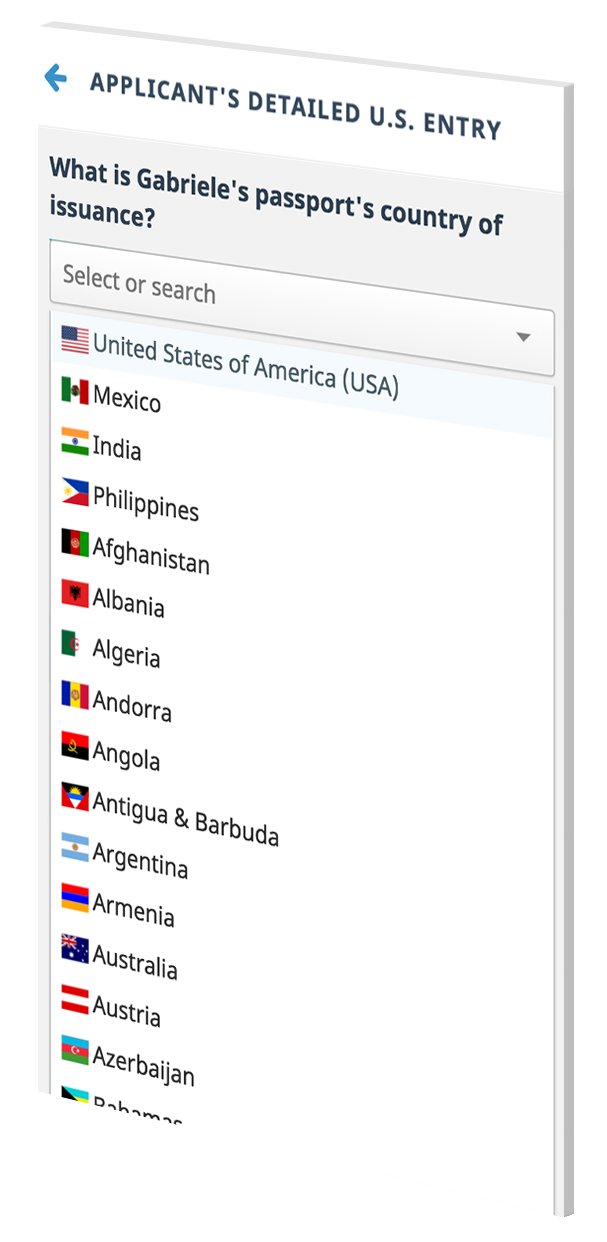 Correct Formats
If it looks like you mistyped, we will make sure you notice.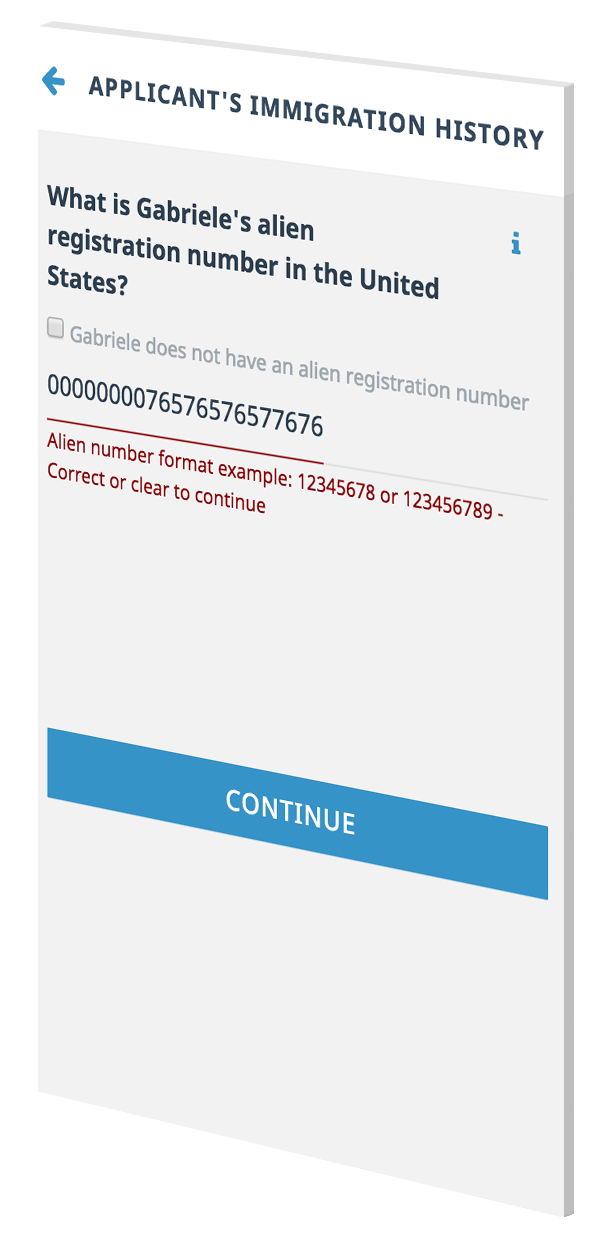 Do repeated questions have identical answers across forms?
Replicated Answers Across Forms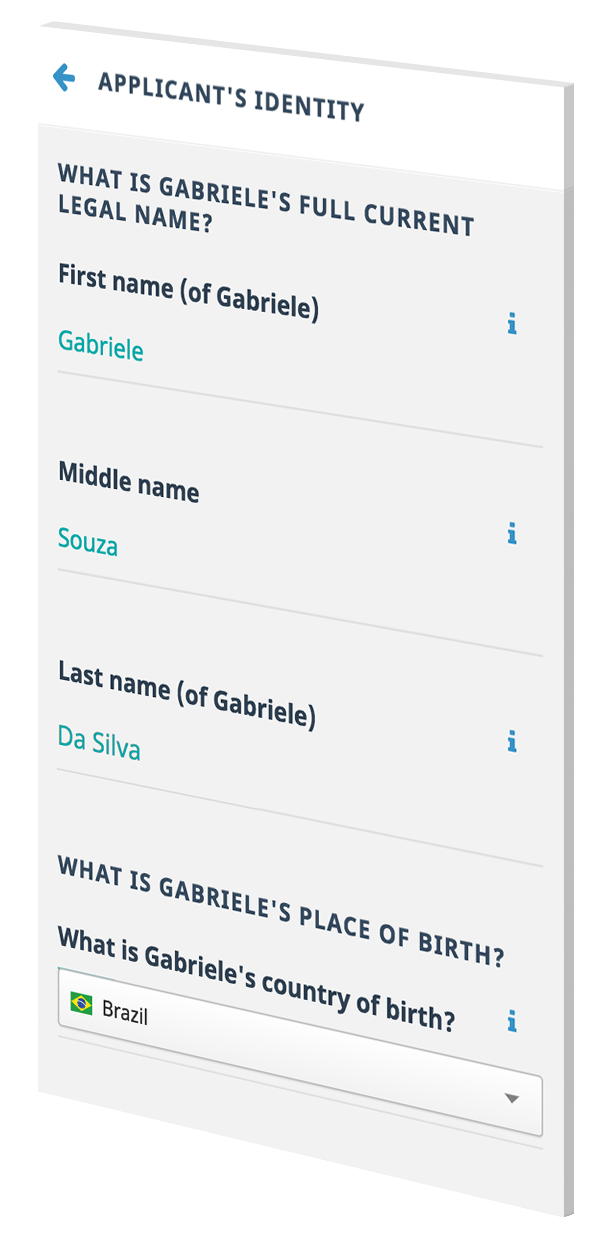 I-130 Sponsor's Spouse Name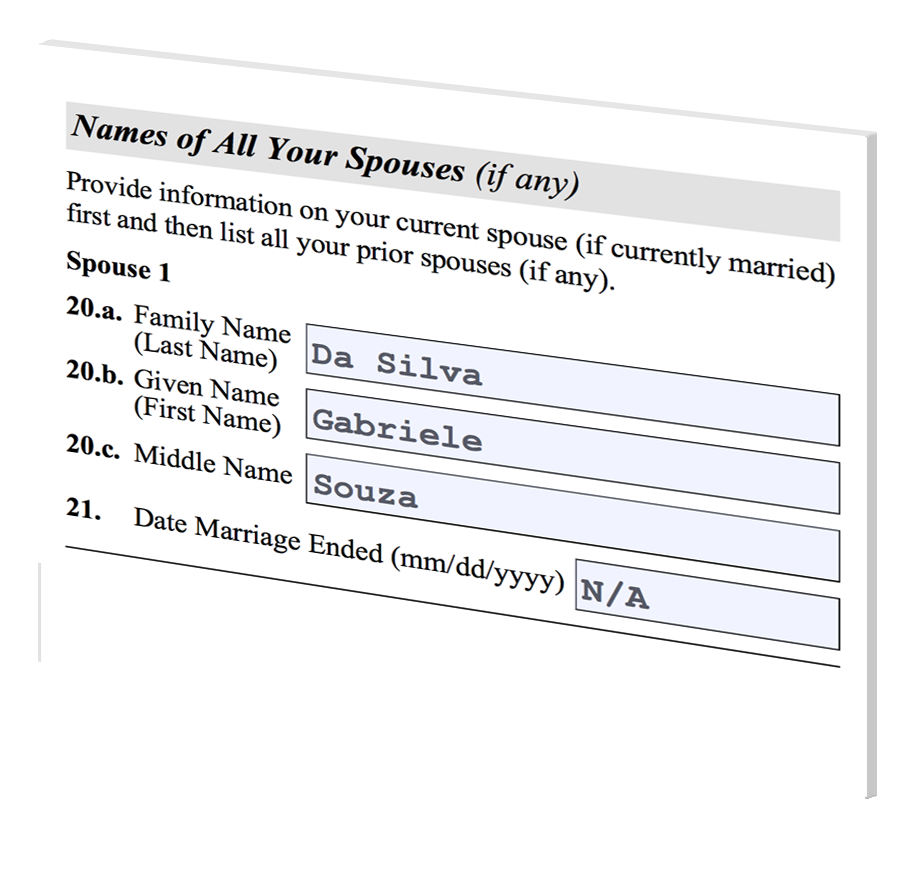 I-485 Applicant Name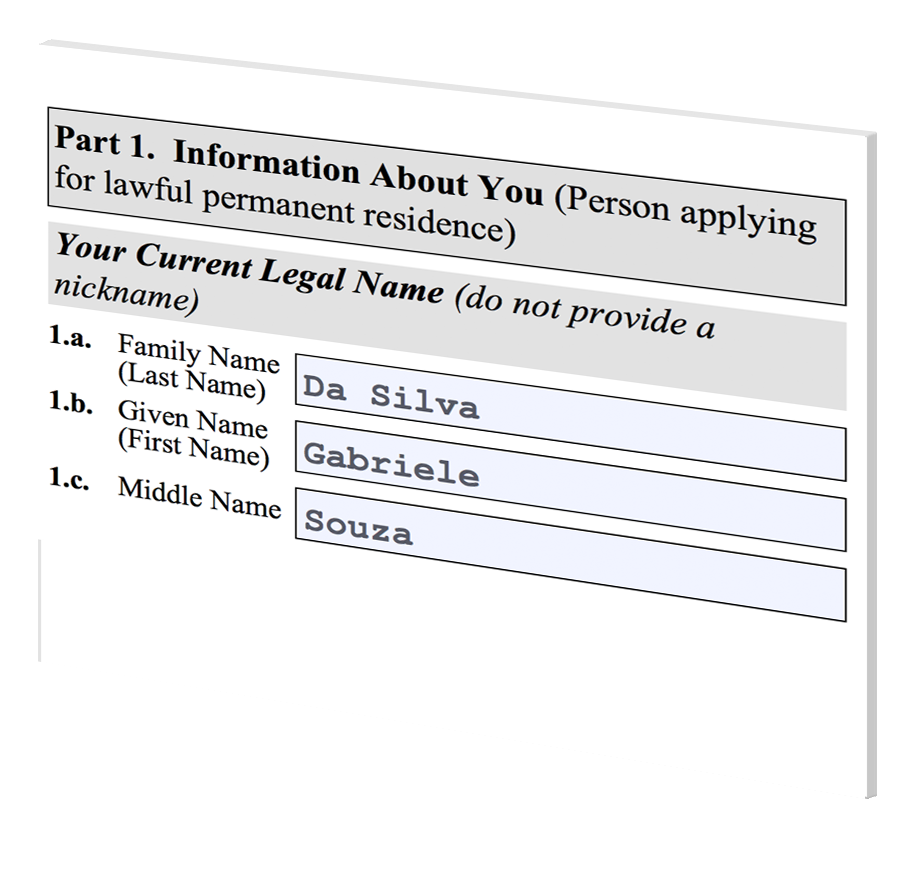 I-130A Beneficiary Name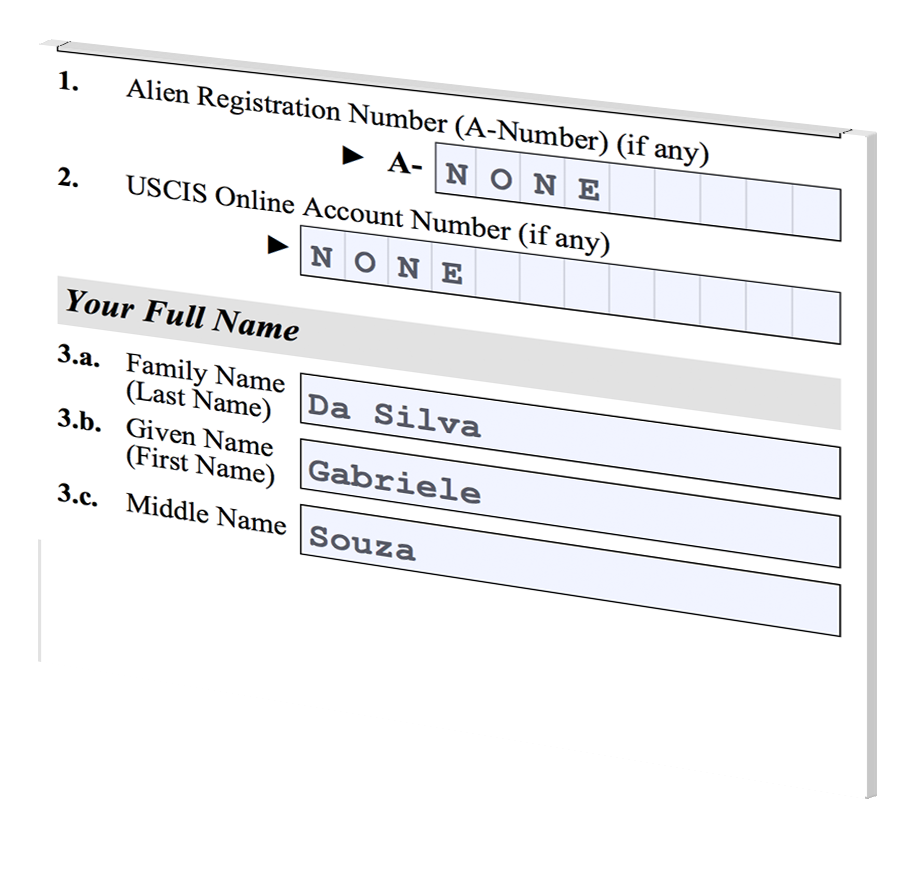 I-130A Applicant Name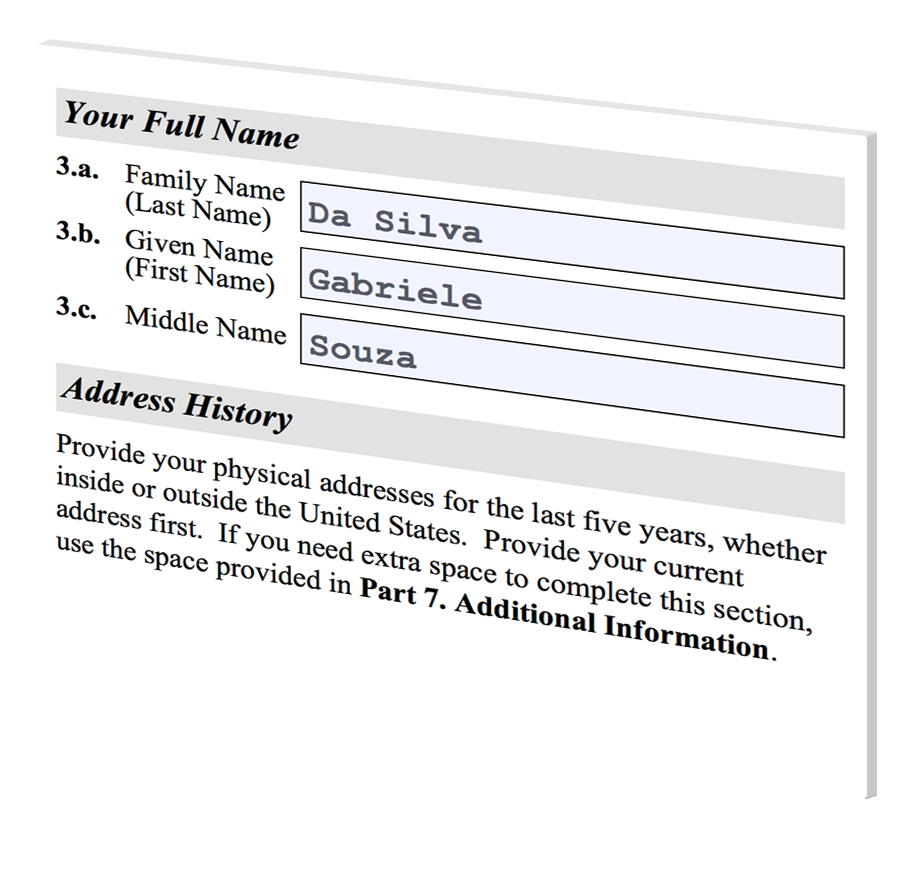 Do questions have answers that contradict each other?
Sensical Answers
We will notify you of any contradictions, such as residence.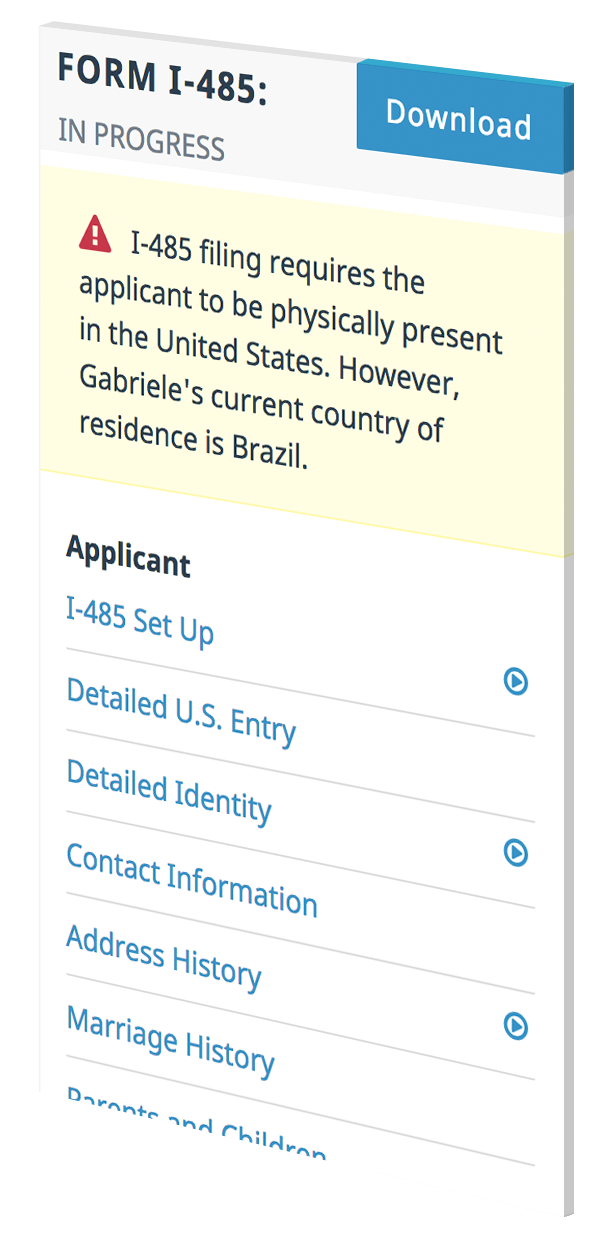 Visa Bulletin
We know when you are and when you are not ready to file.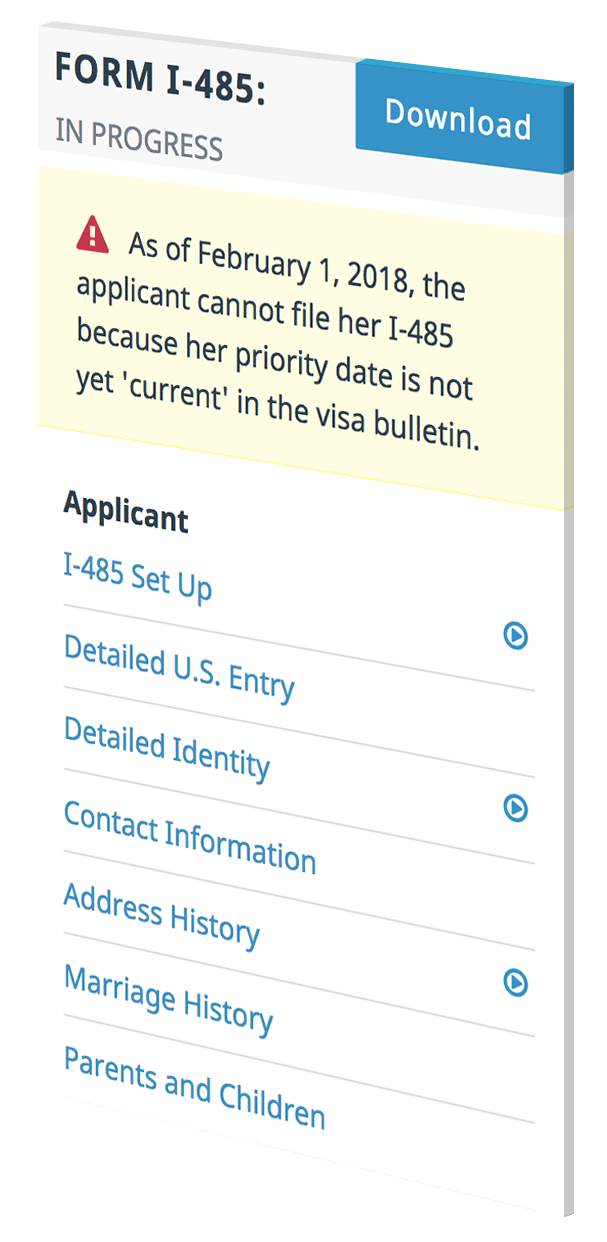 Online Forms I-130, I-130A, I-485, I-765, I-864EZ, I-131, I-693.
Free.
Complete your forms using just a browser and your favorite device.
Start Now
Need to ask us a question?
Message Us