The DS-260 is the online form used by the NVC to gather information about Family Green Card applicants. Is is submitted only by applicants going through Consular Processing, not by those going through Adjustment of Status.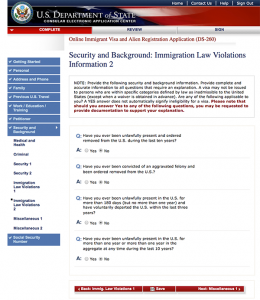 List of All the Questions in the DS-260
General
Security and Background
Security and Background is looking for grounds of inadmissibility in various spheres such as medical conditions, criminal acts, immigration violations, misconducts, …
Guides
We did the research so you don't have to.
Use our smart forms to avoid delays and save money and time with your green card application.