Visa Bulletin Predictions
In order to help you determine when your 'Final Action Date' may become current, we built predictive mathematical models.

Our F1, F2A, F2B, F3, F4 predictions for 'all countries' are mostly based on our analysis of the last 20 years.

We are currently working on predictions for Mexico, the Philippines, and F4-India.
View April 2018 Analysis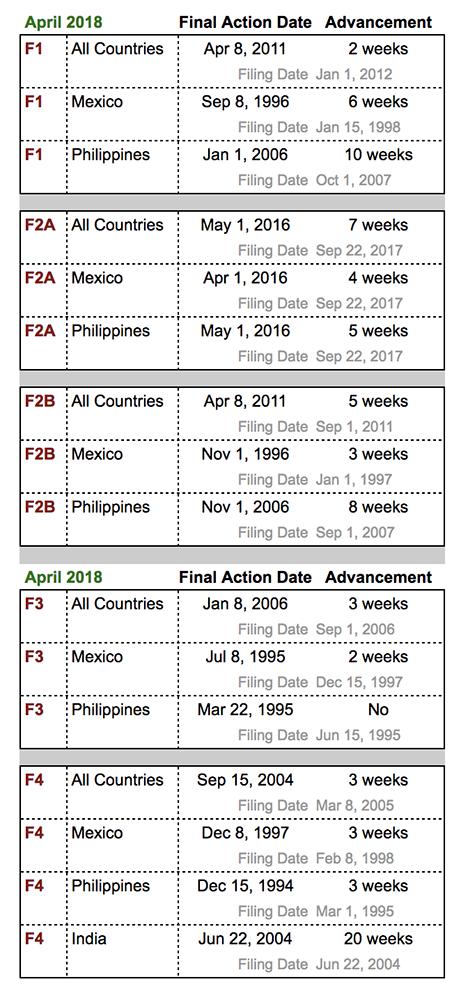 What can you do with Visa Bulletin Predictions
We provide these predictions to help you anticipate when the next step of the green card process will be. Applicants going through adjustment of status want to file the I-485 as soon as they are allowed. Applicants going through consular processing want to anticipate when they will receive the Welcome Letter from the NVC and start assembling evidence.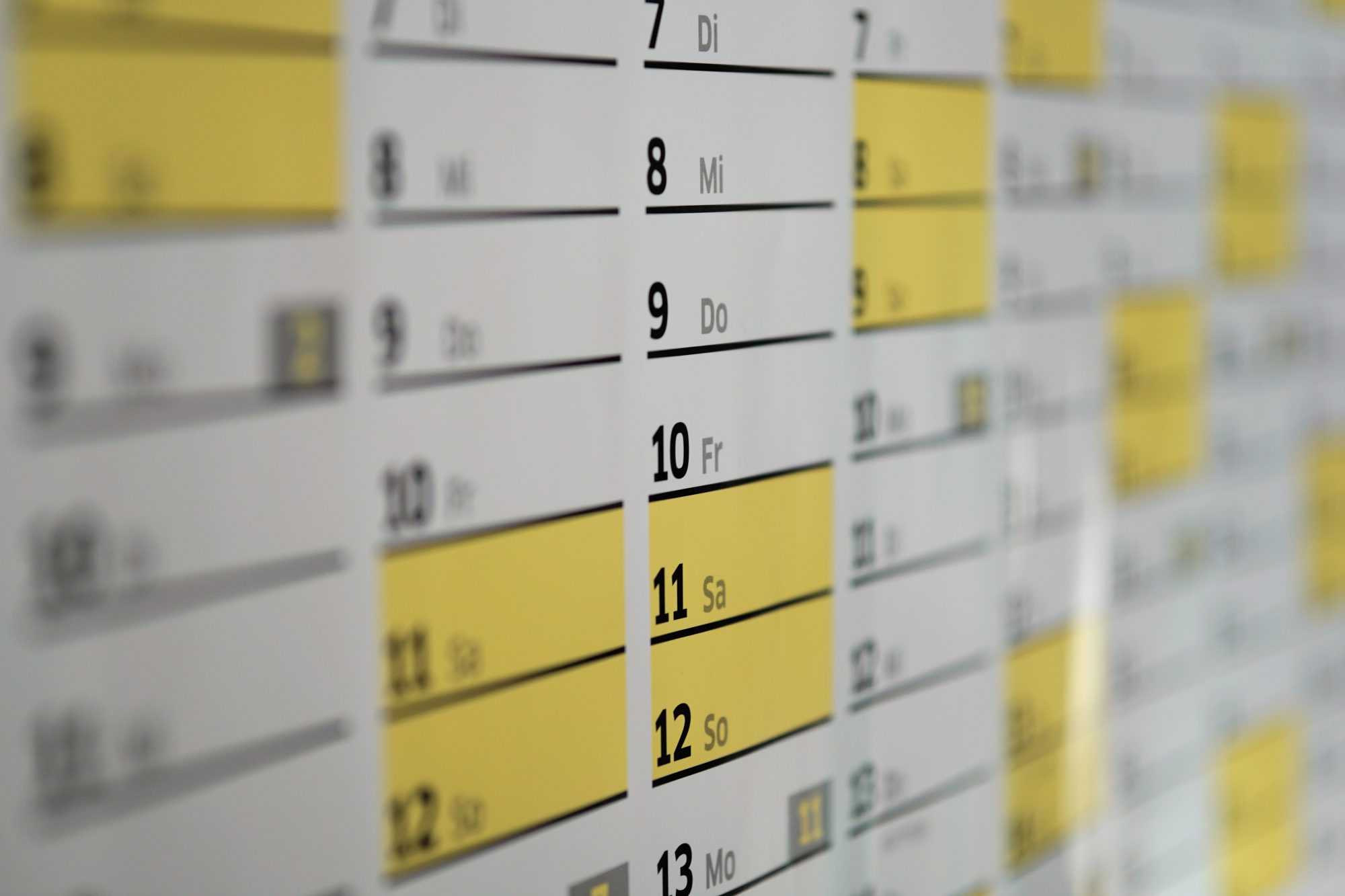 What is a priority date?
The priority date of the applicant is the date when U.S. immigration agencies received the form I-130 submitted by the...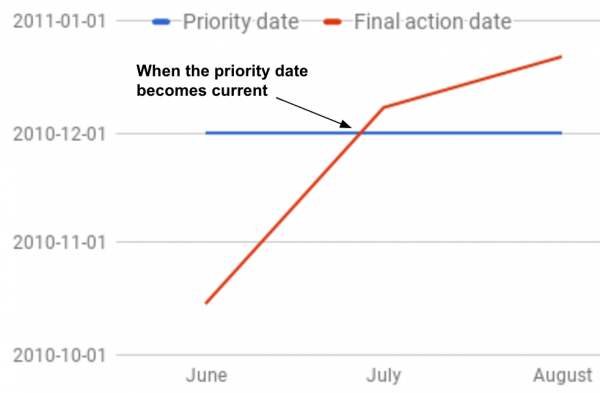 What is the final action date?
The final action date is when family-based green card applicants who are not immediate relatives can either file their request...