Plan and File your Family Green Card application.
The useful knowledge, intuitive tools and helpful community you need to file on your own, or work efficiently with others.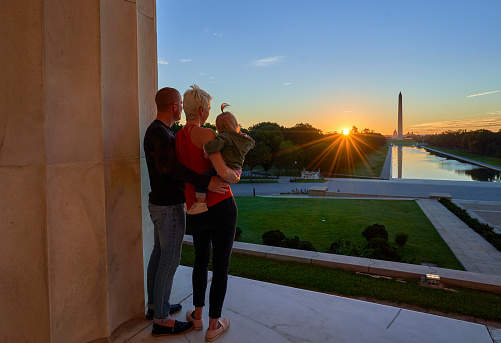 Key Family Immigration News
U.S. Entry Requirements
December 7th, 2021
If you are not a U.S. Citizen, or a Green Card holder, you must be fully vaccinated to travel to the United States by plane. Only limited exceptions apply.
If you were physically present in on of these countries during the 14-day period preceding your entry or attempted entry into the United States, you will not be able to enter the United States: Republic of Botswana, the Kingdom of Eswatini, the Kingdom of Lesotho, the Republic of Malawi, the Republic of Mozambique, the Republic of Namibia, the Republic of South Africa, and the Republic of Zimbabwe.
Additionally, all air passengers ages 2 or older, regardless of citizenship or vaccination status, must show a negative result of a COVID-19 viral test or documentation of recovery from COVID-19 before they board a flight to the United States.
If you are fully vaccinated, you can get a negative viral Covid-19 test up to 1 day before the departure of the flight to the U.S. (if you are flying on Thursday, you can use a negative test from Wednesday or Thursday) –> down from 3 days before.
If you are not fully vaccinated (but still able to travel to the United States, for instance because you are a U.S. Citizen), then the negative viral Covid-19 test has to be no more than 1 day old (if you are flying on Thursday, you can use a negative test from Wednesday or Thursday).
Approved Vaccines for Entry:
AstraZeneca
Moderna/Spikevax
Pfizer-BioNTech
Sinovac/CoronaVac
BIBP/Sinopharm
Comirnaty
Covaxin
Oxford-AstraZeneca / Covieshield
AZD1222/Vaxzevria
Janssen/Johnson & Johnson
– – – – –
Join our Facebook Group for the latest.
USCIS Forms, Organized
Forms in a Plan & Timeline
Your USCIS Forms in a Timeline that makes sense to you and that is informed by the latest Processing Time and Visa Bulletin information from USCIS and the NVC.
USCIS Forms, Done Right
Forms With Alerts
Assisted Entries, Detection of Missing Answers, Automatic Handling of NONE / NA as well as Additional Information Answers, Check on Logic & U.S. Immigration Rules, …
I-130 / A – Petition for Alien Relative
I-485 – Adjustment of Status
I-765 – Employment Authorization
I-864EZ - Affidavit of Support
I-131 - Travel Authorization
I-693 - Medical Form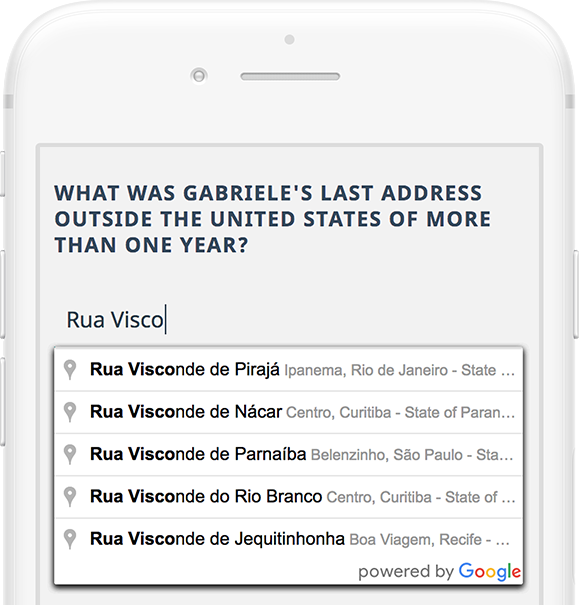 Download a completed USCIS Form.
---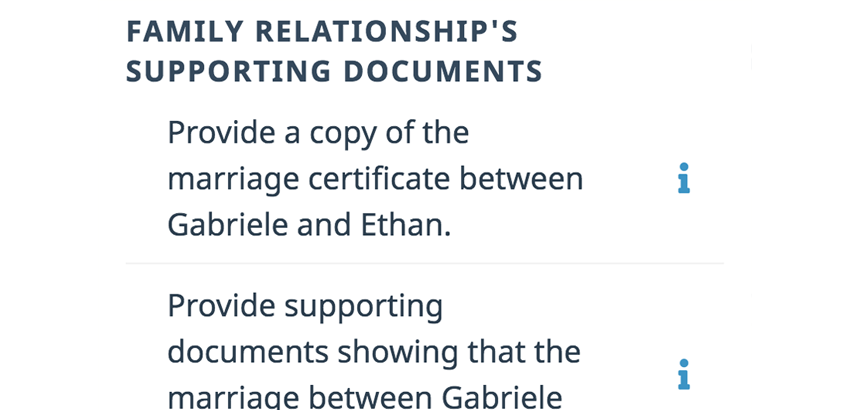 USCIS Forms, Consistent
Forms With Supporting Documents
The end of generic checklists. What you need to file based on your Form answers.
USCIS & NVC
Processing Times
They are no perfect but they still represent the best information available to predict how long various steps of the Green Card process will take.
| Form | Class | 50% | 93% | Key Processing Times - March 2020 |
| --- | --- | --- | --- | --- |
| I-130 | F1 | 3 yrs 7 mo | 4 yrs 8 mo | |
| I-130 | F2A | 2 yrs 4 mo | 3 yrs 1 mo | |
| I-130 | F2B | 4 yrs 10 mo | 6 yrs 4 mo | |
| I-130 | F4 | 11 yrs 2 mo | 14 yrs 7 mo | |
| I-130 | IR | 2 yrs 4 mo | 3 yrs 1 mo | |
| I-130 | IRs | 10 mo 8 days | 13 mo 22 days | |
| I-765 | ALL | 3 mo | 3.5 mo | |
| I-485 | ALL | 10 mo 14 days | 2 yrs 1 mo | |
| DS-260 | ALL | 102 days | N.A. | |
Family Preferences
Visa Bulletin
What does the latest Visa Bulletin means for your Green Card timeline? Our Visa Bulletin predictions help you determine when your Priority Date is likely to become 'current', influencing key events such as Welcome Letter or Interview, as well as CSPA calculations.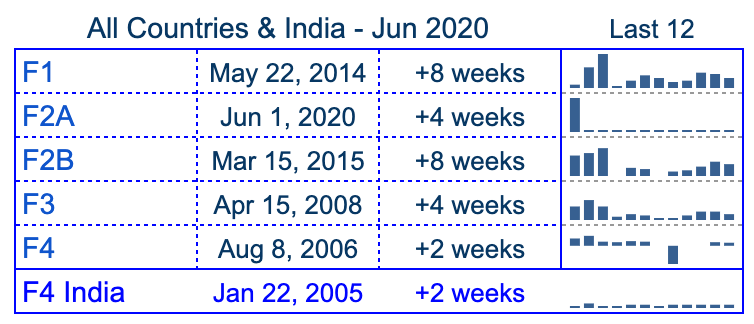 Affidavit of Support
Avoid being denied by the U.S. government and get your Affidavit of Support minimum income and household size calculated and completed correctly.
Do you need the full form or just I-864EZ?
What is your minimum required income?
What exact documents does the government require?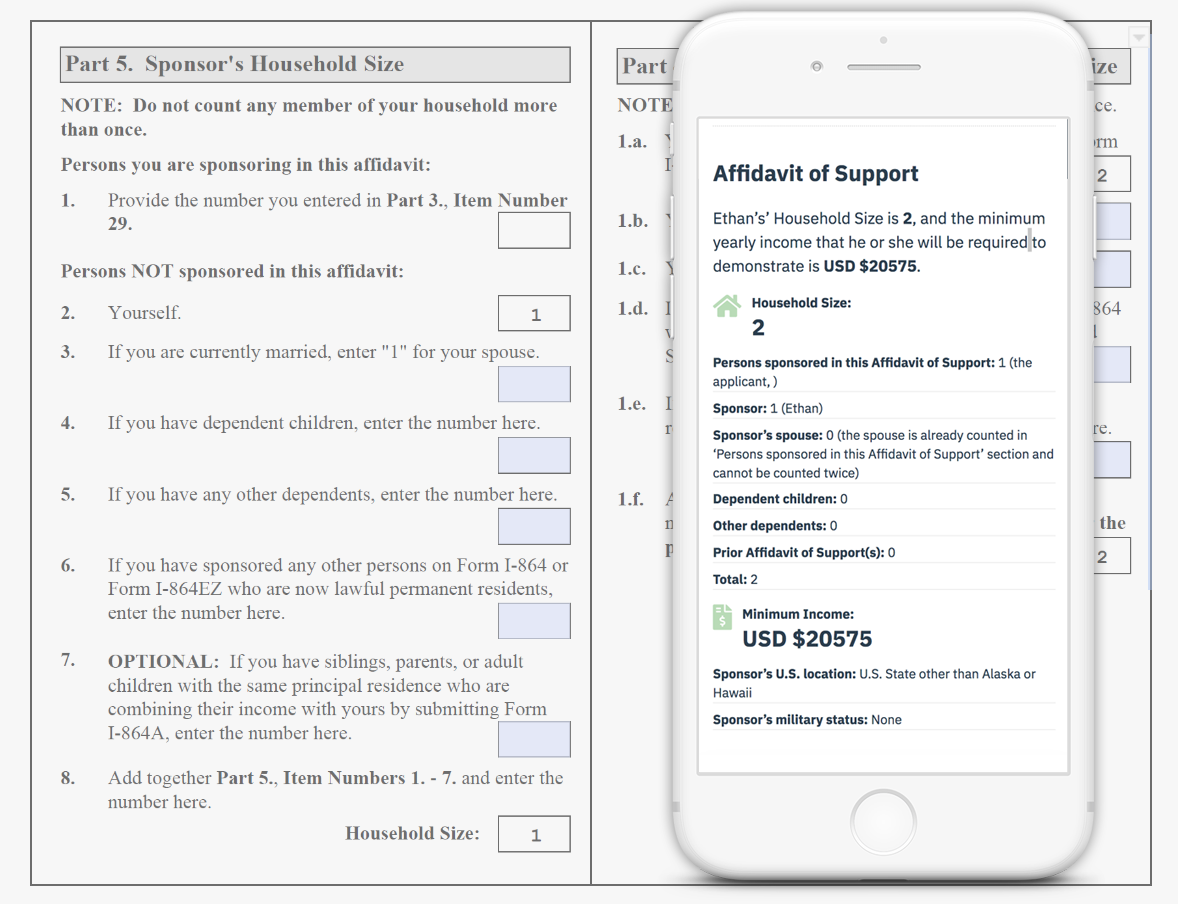 Do it yourself, don't do it alone.
Support and Community
Get the answers you need from our software, live assistance over Messenger, or join our Facebook Group of fellow applicants and sponsors.
I have been following the trend about final action date of visa bulletin as predicted by immigration Planner and behold. The prediction has been very accurate so far. I don't have cause to doubt it's subsequent prediction that span through year 2021.
Many thanks. I wish all applicants and petitioners worldwide know about you. You are too good.
Adesina S.
I needed help navigating the system. They were able to provide prompt and accurate information. They were very informed, and were able to guide me with the assistance I needed. Thank you!
Ashley N.
Mi esposo y yo habíamos decidido no solicitar los servicios de un abogado porque era realmente costoso, sin embargo, completar todos los formularios para mi proceso de Ajuste de Estatus estaba siendo realmente un dolor de cabeza. No sabíamos bien a bien por dónde comenzar, estábamos llenos de dudas y ansiosos. Afortunadamente, encontramos a Immigration Planner que fueron muy amables y eficientes. Llenar en línea los formularios fue bastante sencillo e intuitivo. Además, ellos siempre estuvieron pendientes de cualquier duda para resolverla a la brevedad posible y de manera eficaz. No tengo duda alguna para recomendarlos, ya que hacen que te sientas seguro y respaldado por alguien que tiene amplio conocimiento de lo que está haciendo.
Any Rodriguez
Check Eligibility
Find out if you are eligible in minutes not months.
Plan Your Timeline
Waiting for your interview date? Planning your next step?
Complete Your Forms
1 error can delay you for months. Use our smart forms.
Get Evidence List
Make sure you are submitting everything USCIS needs from you.
Guides
We did the research so you don't have to.