From your mobile phone to USCIS
Complete the key forms of your family-based green card application, starting with the I-130, from the comfort of your mobile phone. We check your answers in real time against U.S. immigration rules. Live help available. We tell you when are done so that you can download, print, sign, and send.
Learn more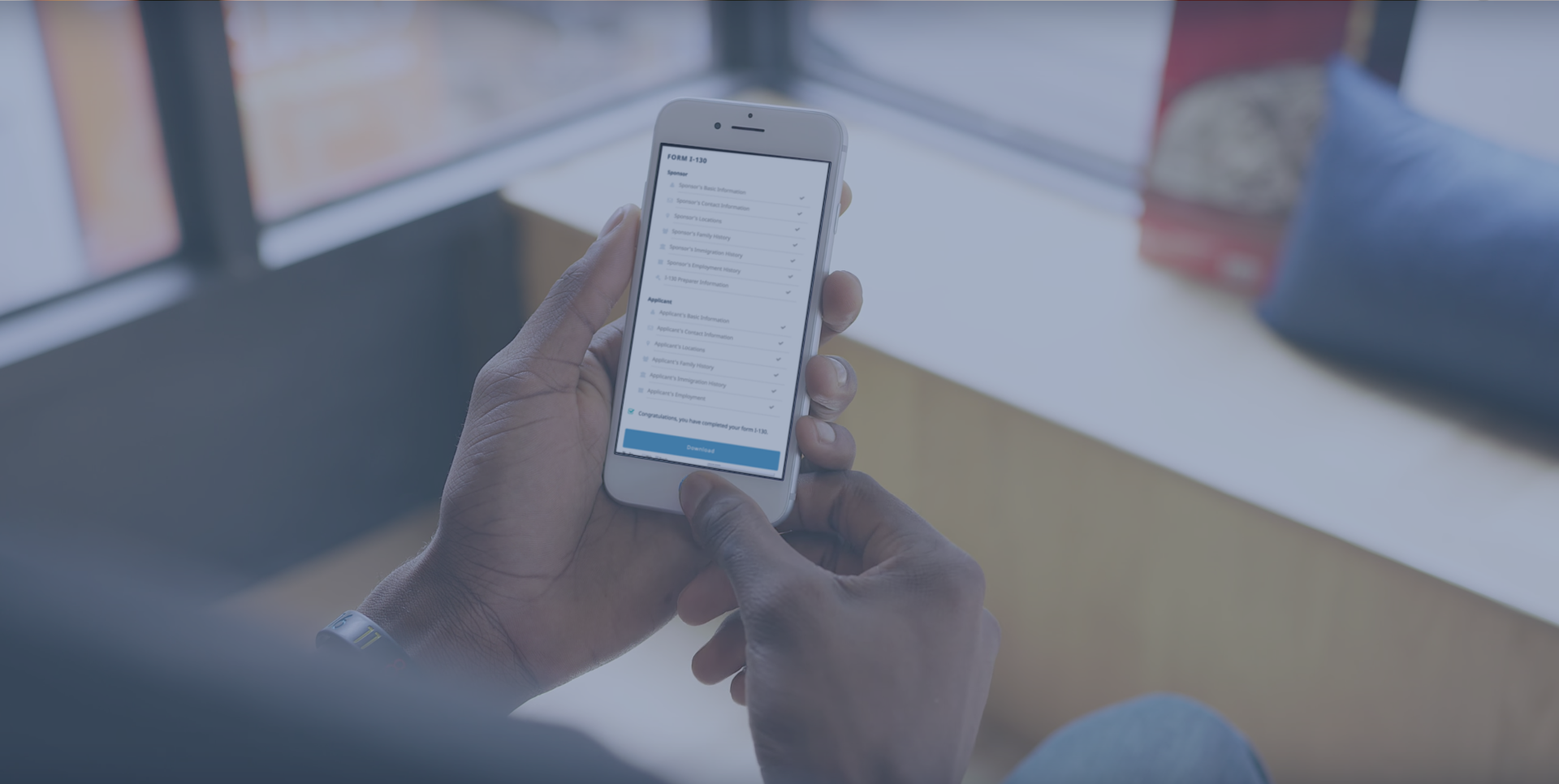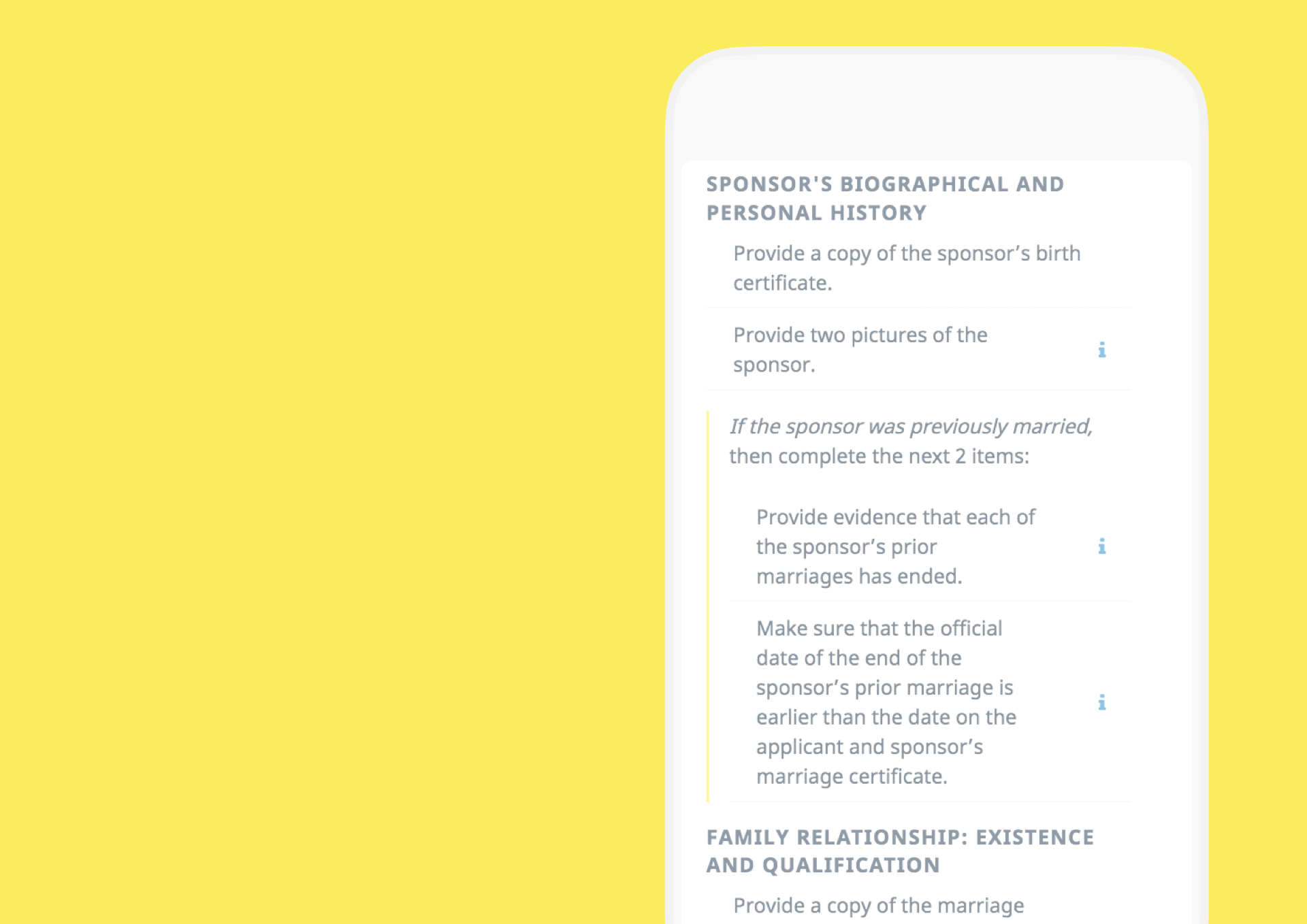 The right evidence
Get an individually customized list of what USCIS, the NVC, or the U.S. consulate is expecting from you. Our filtering technology sifts through the noise of other scenarios to give you what is relevant to you, and you only.
Learn more
Timeline
How long will it take? How do I compare to similar applicants? What's next? Is there a shortcut? We provide explanations, date estimates, and an extensive knowledge base about all the potential filing sequences of family green card applications.
Learn more
Action date advancement - 2017

FB-1 (all countries)
FB-2A (all countries)
Immigration Planner provides a modern journey to a family-based green card.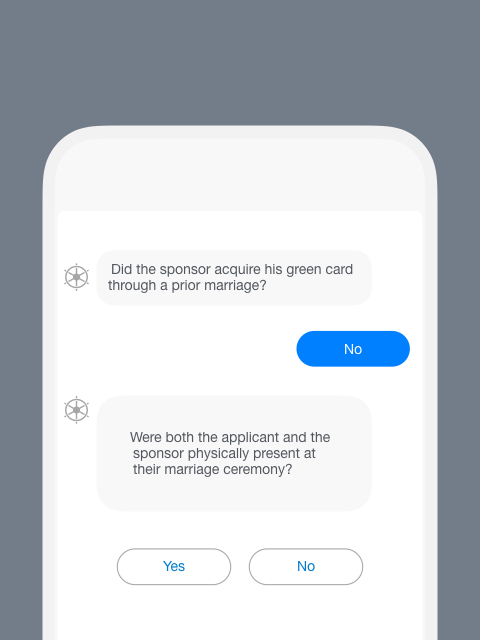 Eligibility checks
Answer a few questions to determine which family-based green card the applicant should apply for. It takes only a couple minutes to check eligibility against U.S. government rules.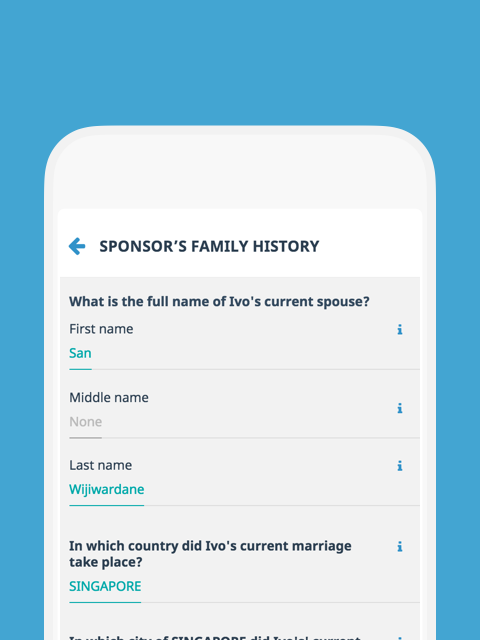 Smart Forms
Instant error checking, suggestions and explanations. Correct issues before U.S. government agencies even find them.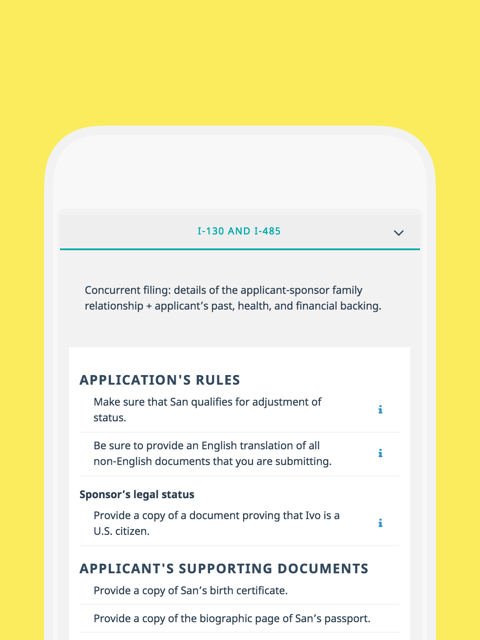 Documents
Many applications are delayed because one or more documents is missing. Get a complete list of supporting documents tailored to the situation.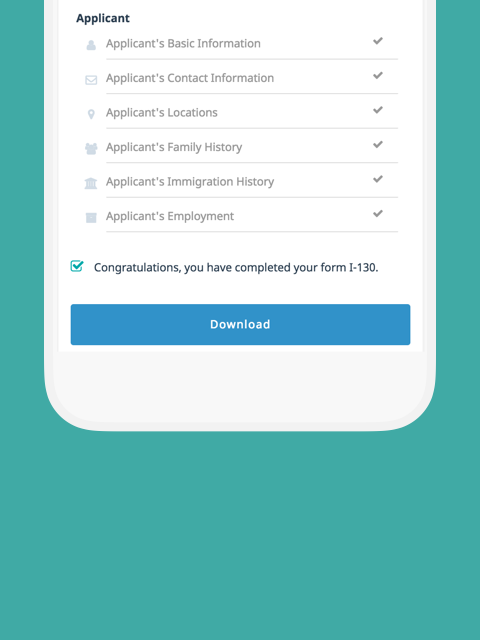 PDF Form
Get a completed I-130 form ready to print, sign and send to U.S. immigration agencies.