Get your Family Green Card. Results in minutes.
Get your personalized plan & timeline, complete your immigration forms with the right evidence to avoid any delays. Plus, you'll gain access to innovative tools, expert assistance and community support.
Latest Immigration Briefing
U.S. President lays out his Green Card plans
May 16th, 2019
The President formally unveiled his plan to eliminate the F1, F2B, F3, and F4 family-preferences and move to what he calls 'merit-based immigration'. This plan doesn't address DACA.
To implement both the House and the Senate have to pass the plan, which is not an Executive Order but a law, and there is no majority for it.
---
Visa Bulletin June 2019 released by the State Department
May 14th, 2019
The advancement is again very solid, especially for All Countries and the Philippines. See the detailed Visa Bulletin June 2019 Analysis or get your personalized green card timeline with our web application.
---
File only updated Forms I-130 and I-130A with USCIS
May 4th, 2019
Although little has changed you need to file the 'new' Form I-130/A with USCIS. The issue date, which can be found bottom left corner, has to be '02/13/19'.
Forms our users download from the web app are always up-to-date so you do not need to worry. Start Your Forms
---
Form I-485 Processing Times updated by USCIS
May 1st, 2019
USCIS released new Form I-485 Processing Times for all Field Offices on May 1st, 2019. USCIS takes 11 months to decide on 50% of the filed Family I-485, with great disparity among offices.
Data is updated approximately every 5 weeks and Case Inquiry Date daily.
---
Results in Minutes
Your Plan & Timeline
Personalized Green Card Plan, constantly updated with the latest Processing Time and Visa Bulletin information from USCIS and the NVC.
Mobile-Friendly Smart Forms
Forms Without Errors
USCIS might delay your application because of a single error. Our software helps you do this right, the first time. Avoid mistakes, big or small, eliminate delays and anxiety, answer questions only once. Our software will do the rest.
I-130 / A – Petition for Alien Relative
I-485 – Adjustment of Status
I-765 – Employment Authorization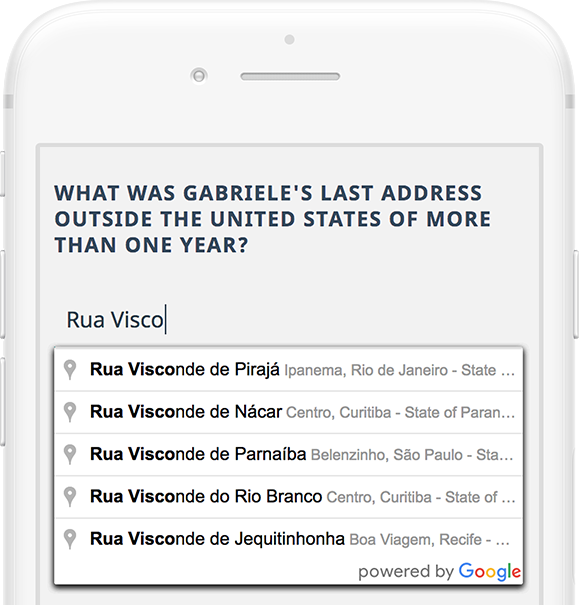 Download a completed PDF.
---
Print and Sign when ready.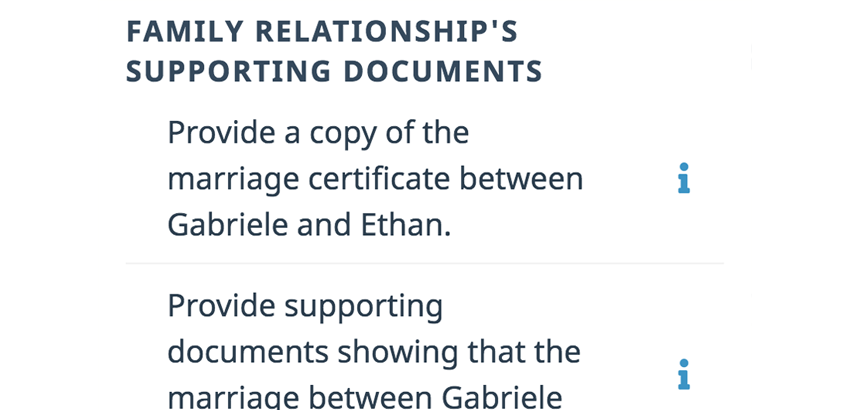 What To Do When
Dynamic Evidence List
Submit all the required documents and avoid delays. Every time you answer a question from a Form, the list of Supporting Documents you need to submit is updated.
In the U.S.
Adjustment of Status
Don't be in the dark about when you should expect your biometrics appointment, your EAD, or your interview.
Best case scenario?  50% of the I-485 Interview take place within 7 months of their filing.
Worst case scenario? 93% of the I-485 interview take place within 19 months of their filing.
| USCIS Field Office | Green Card | How long to Green Card, Immediate Relatives - Adjustment of Status (Form I-485) |
| --- | --- | --- |
| Houston TX | Dec 27, 2020 | |
| New York City NY | Dec 27, 2020 | |
| Dallas TX | Dec 12, 2020 | |
| Chicago IL | Jun 15, 2020 | |
| Brooklyn NY | Dec 27, 2020 | |
| Newark NJ | Apr 16, 2020 | |
| Queens NY | May 31, 2020 | |
| Atlanta GA | Jul 15, 2020 | |
| San Francisco CA | Nov 12, 2020 | |
| Oakland Park FL | Feb 25, 2021 | |
Abroad
Consular Processing
Be in the know of what the latest NVC and Visa Bulletin news means for your timeline. We predict the milestones you and your loved ones care about the most about, from I-130 approval, to the Welcome & Interview letters, and your Priority Date becoming 'current'.
| | All Countries | Mexico | Philippines | How long to Green Card, Family Preferences - Consular Processing |
| --- | --- | --- | --- | --- |
| F1 | Mar 29, 2027 | After 2037 | Mar 28, 2032 | |
| F2A | Mar 29, 2022 | Mar 29, 2022 | Mar 29, 2022 | |
| F2B | Apr 28, 2026 | After 2037 | Sep 28, 2031 | |
| F3 | Jan 29, 2036 | After 2037 | After 2037 | |
| F4 | Nov 28, 2034 | After 2037 | After 2037 | |
Do it yourself, don't do it alone.
Support and Community
Get the answers you need from our software, live assistance over Messenger, or join our Facebook Group of fellow applicants and sponsors.
I have been following the trend about final action date of visa bulletin as predicted by immigration Planner and behold. The prediction has been very accurate so far. I don't have cause to doubt it's subsequent prediction that span through year 2021.
Many thanks. I wish all applicants and petitioners worldwide know about you. You are too good.
Adesina S.
I needed help navigating the system. They were able to provide prompt and accurate information. They were very informed, and were able to guide me with the assistance I needed. Thank you!
Ashley N.
Mi esposo y yo habíamos decidido no solicitar los servicios de un abogado porque era realmente costoso, sin embargo, completar todos los formularios para mi proceso de Ajuste de Estatus estaba siendo realmente un dolor de cabeza. No sabíamos bien a bien por dónde comenzar, estábamos llenos de dudas y ansiosos. Afortunadamente, encontramos a Immigration Planner que fueron muy amables y eficientes. Llenar en línea los formularios fue bastante sencillo e intuitivo. Además, ellos siempre estuvieron pendientes de cualquier duda para resolverla a la brevedad posible y de manera eficaz. No tengo duda alguna para recomendarlos, ya que hacen que te sientas seguro y respaldado por alguien que tiene amplio conocimiento de lo que está haciendo.
Any Rodriguez
Check Eligibility
Find out if you are eligible in minutes not months.
Plan Your Timeline
Waiting for your interview date? Planning your next step?
Complete Your Forms
1 error can delay you for months. Use our smart forms.
Get Evidence List
Make sure you are submitting everything USCIS needs from you.